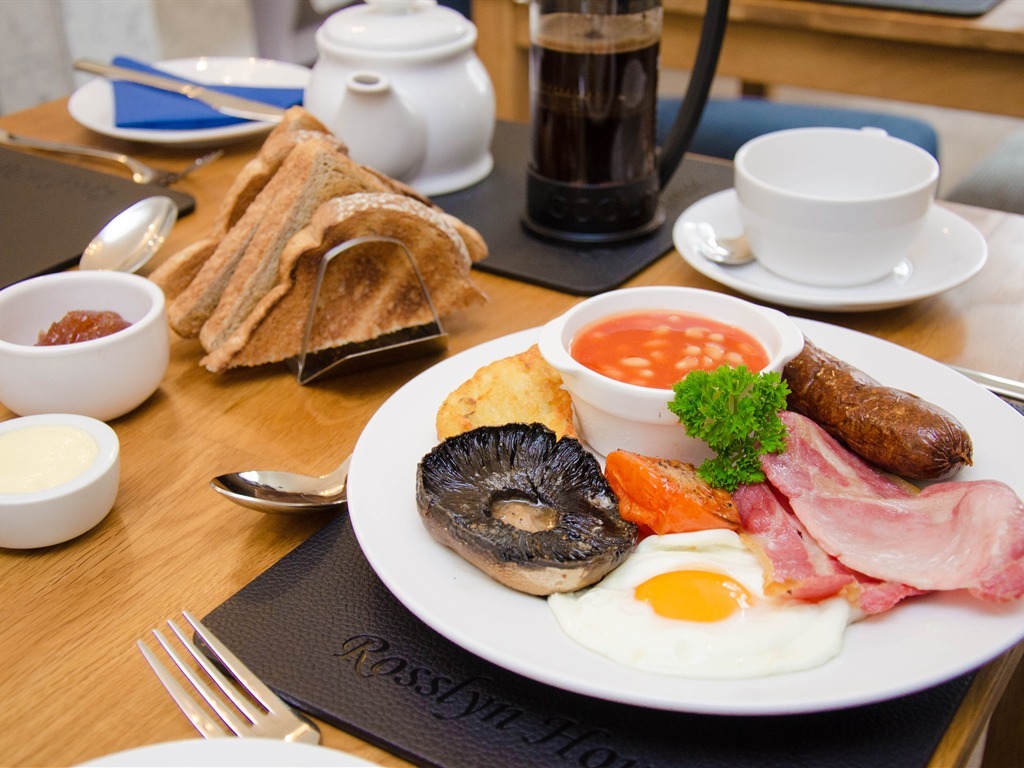 BREAKFAST MENU
Full Yorkshire Breakfast
(Local dry cured bacon, butcher's sausage, tomato, field mushroom, free range egg, baked beans and hash brown)
Vegetarian Breakfast
(Vegitarian sausage, tomato, field mushroom, free range egg, baked beans and hash brown)
Eggs
Fried, Scrambled, poached or boiled
Eggs Rosslyn
(Toasted English muffin with smoked salmon, poached egg and Rosslyn Sauce (one or two muffins as you please)
Smoked salmon and scrambled egg
Filleted Kipper
(with or without scrambled/poached egg)
(with or without poached egg)
Something on toast?
Daily Special
Please help yourself to fresh fruit salad, yogurt, yogurt pots, cereals and juices.
We offer a choice of Teas and Coffees,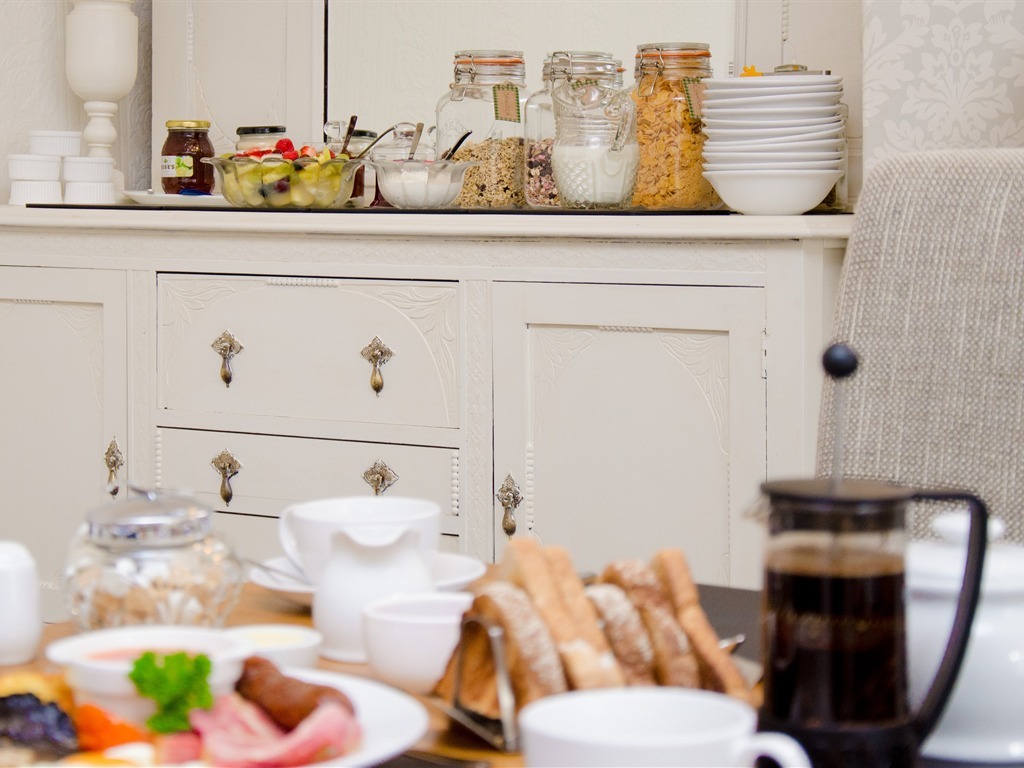 Special Dietary Requirements
We are happy to fulfil any special dietary requests - please let us know your requirements on booking.
We always have Gluten Free bread and rolls available and have various vegan sausages to choose from.
For Vegan and Vegetarian Diets we have several dishes on our Daily Specials which can be adapted to your requirements - please ask for details on booking.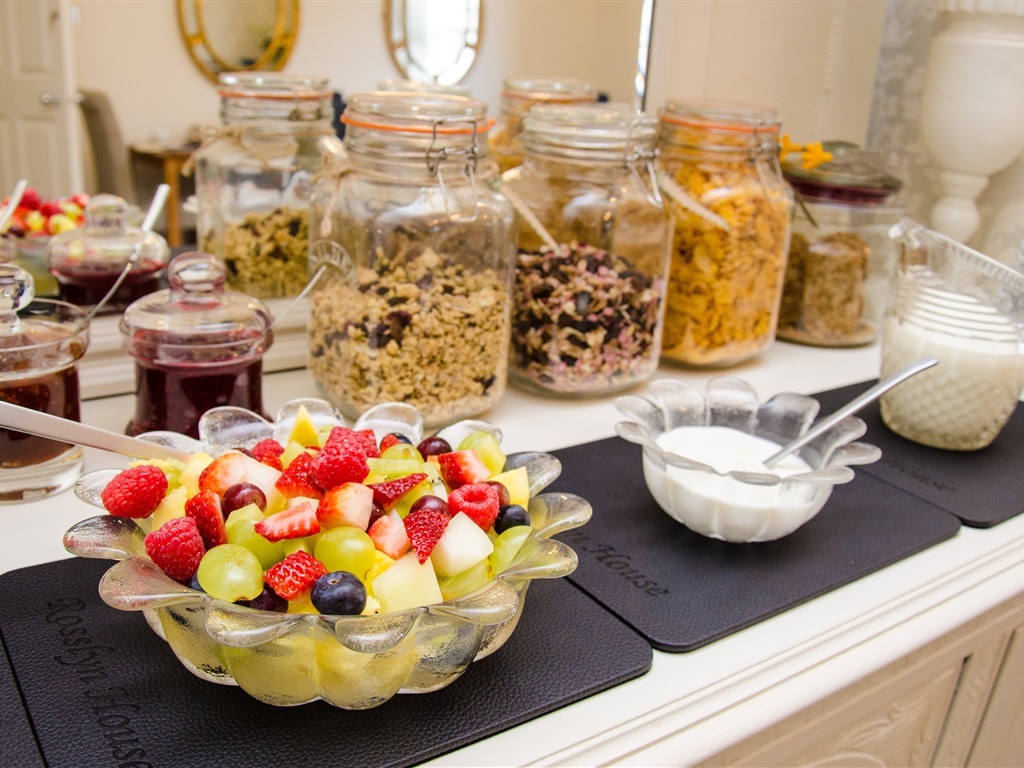 Covid 19
We are following government advice regarding the service of breakfast and therefore we will no longer be able to provide a buffet service. However, we will continue to provide all the items you could normally serve yourself from the kitchen.